Gig Performer Duo: Guitar and Vocal

The Gig Performer duo plays coffeehouses, church events, local festivals, and community events. The venues are small and setup time short.

Hauling a mixer, an amp, all the cables and a big pedalboard in a big van gets old quickly. The rig takes up too much space and time and too many cables to run and plug in.

It would be really nice to carry less gear and fit all of the equipment and both musicians in a car instead. It would be really nice to go from load-in to downbeat quickly with a small, tidy footprint for the equipment.

But it still needs to sound professional every time.


Do Much More With Much Less

Using Gig Performer, the duo can sound much better while carrying far less equipment. No need for a mixer, leave the guitar amp at home, and have many more sound choices using plug-ins that you could ever get from stomp boxes.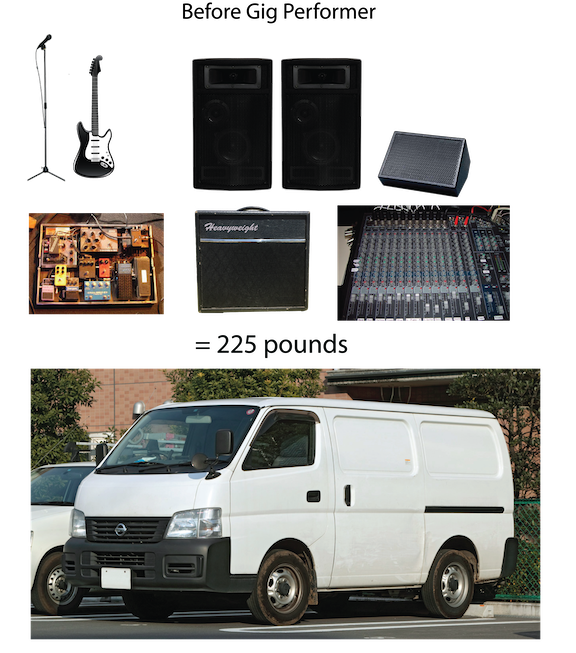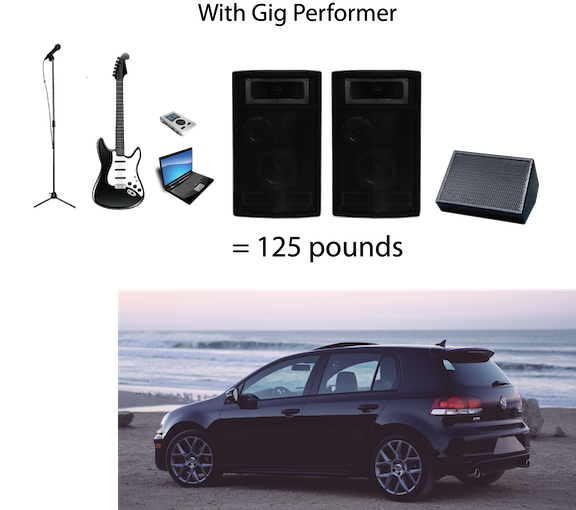 Inside Gig Performer

Everything except the microphone, guitar, interface, and speakers is running inside Gig Performer. The duo can use as simple or complex a setup as they want, with as many sounds as they need, all tweaked to perfection before they even leave home.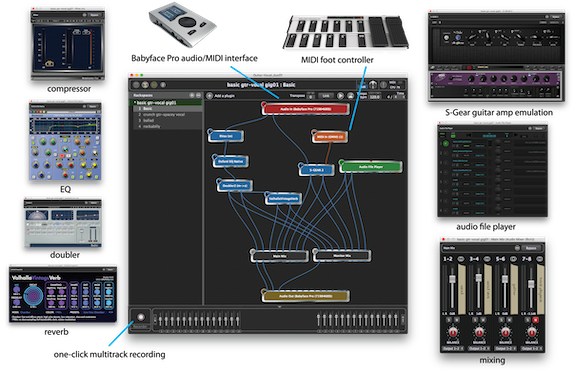 Under Control

Basic controls can be adjusted on Gig Performer's panels. Any control on a panel also can be operated from a physical fader, switch, or button via MIDI. Keep it simple, or make it sound highly produced. It's your choice.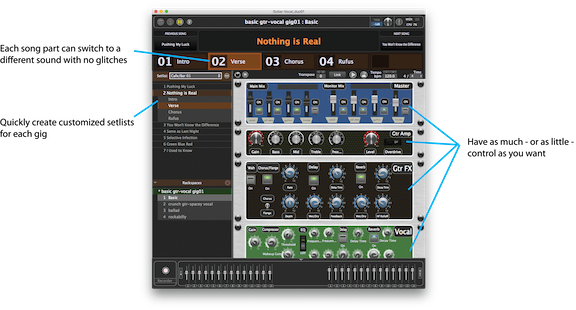 Duo photo by Efren Barahona, Unsplash
---
Try Gig Performer FREE for 14 Days!