Once you set up your audio applications, test their behavior, and determine your current audio setup is ready for live performance, we recommend that you make a complete system backup of your PC.
Although you can use many free 3rd party applications for the backup purposes, Windows 10 and Windows 11 still include a legacy tool called Backup and Restore (Windows 7) that allows you to perform various backup options.
The easiest way to open this tool is to click on the Start button, type in sdclt and press Enter: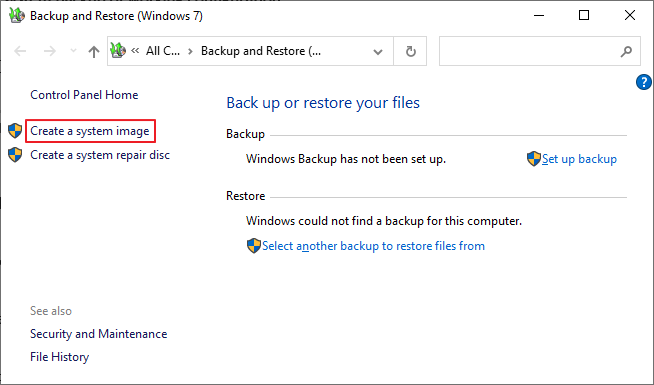 Creating a system image helps you to easily restore the last working PC's state, so you are always ready for your gig. The best practice is to always test your audio setup after major changes, such as Windows feature updates, plugin updates or audio driver updates, and backup your working setup.
Another built-in Windows feature for creating backups is File History; it backs up versions of your files in Libraries and Desktop folders (on Windows 10 you can select a custom folder path). Therefore, File History is a great tool to keep versions of our gig files and other files related to your audio plugin host. To open this tool, click on the Start button and type in File History: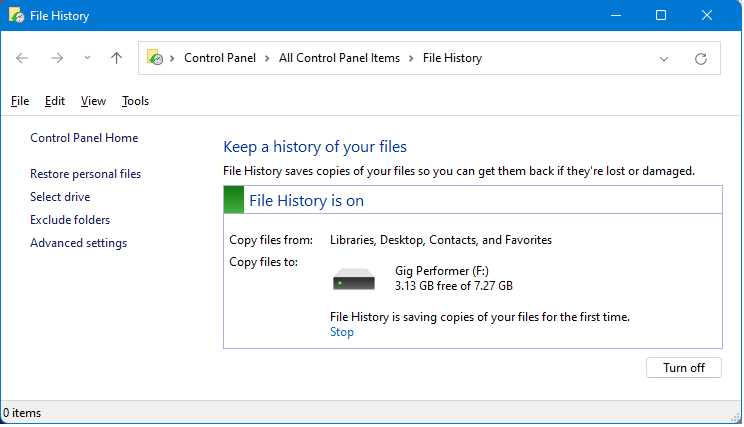 Using this feature, you can easily revert your progress to a version that you made a day earlier: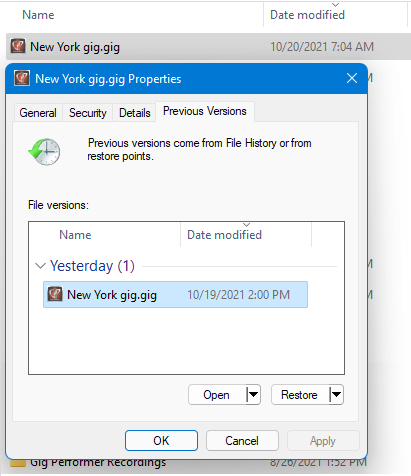 Check out our community thread to learn more about this feature.