When the song list button is clicked, a song browser appears to allow selecting the song for which you want to work on a ChordPro document. Click the Songs button again to close the song list.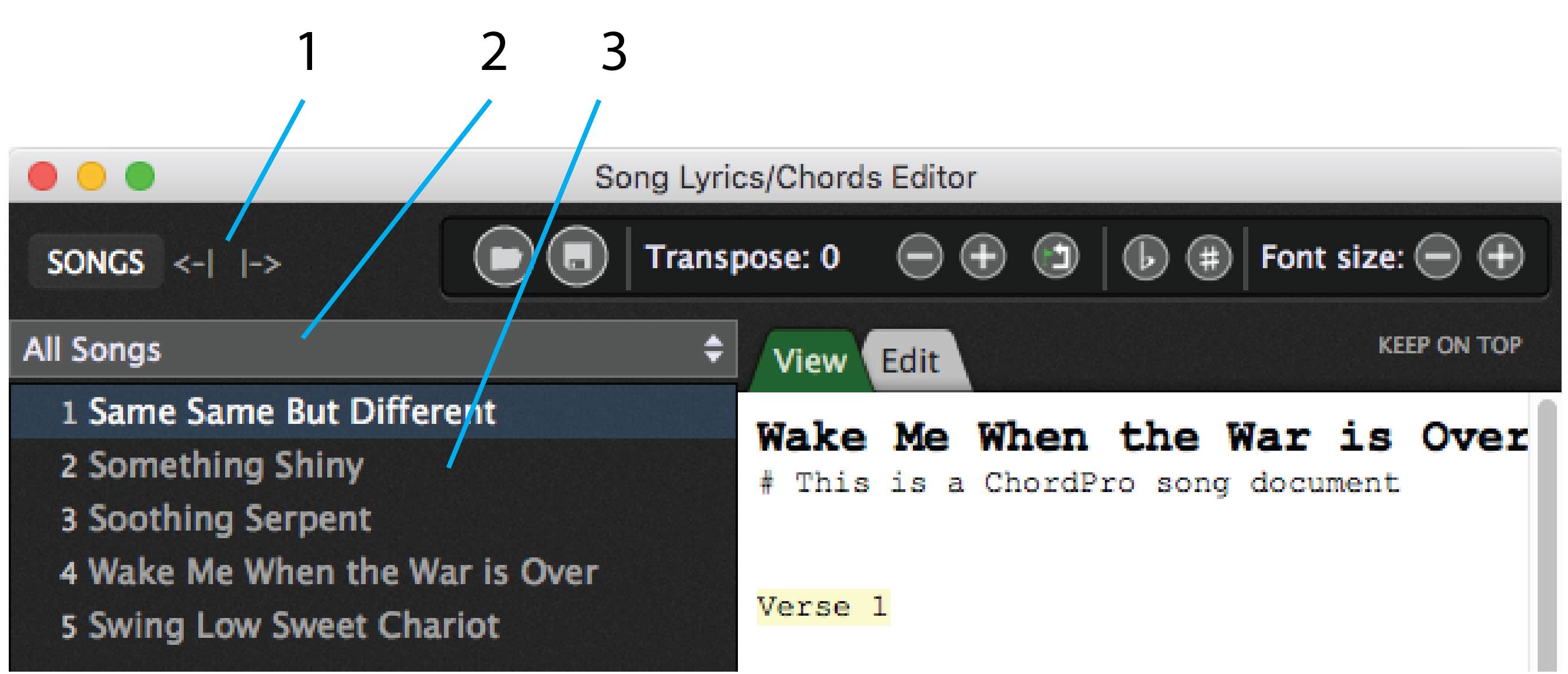 1.Narrow/widen song list buttons – The song list width can be sized using these buttons.
2.Setlist chooser – A drop-down menu for choosing a setlist to work on.
3.Song list – Shows the songs in the active setlist. Clicking on a song displays the linked ChordPro file, if there is one assigned.
To create a new ChordPro document:
1.Choose the Window>Show Lyrics/Chords command to open the Song Lyrics/Chords Editor.
2.Click the Edit tab to switch to the Edit view.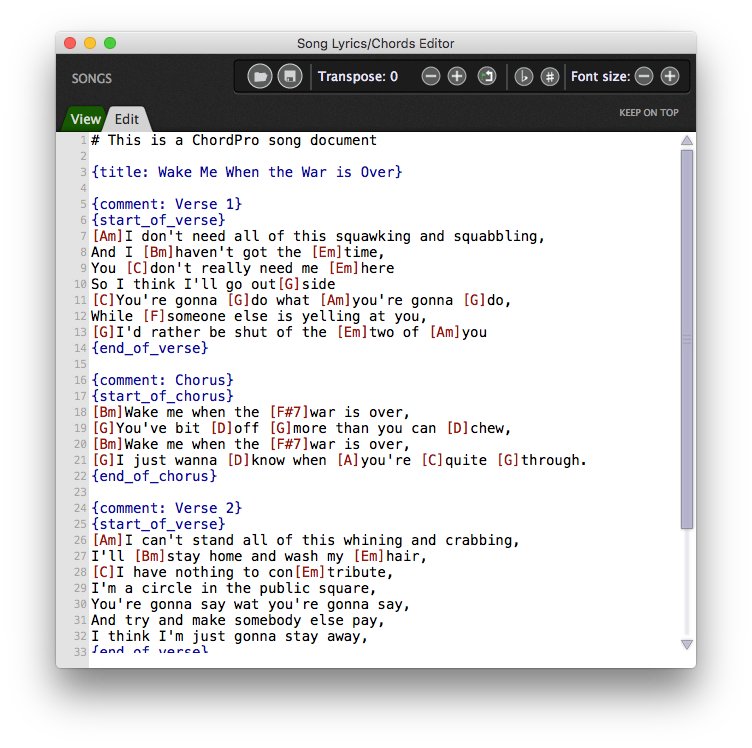 3.Enter lyrics and chords and tag them in accordance with the ChordPro format.
4.Click the View tab at any time to check that your entry and tagging are correct.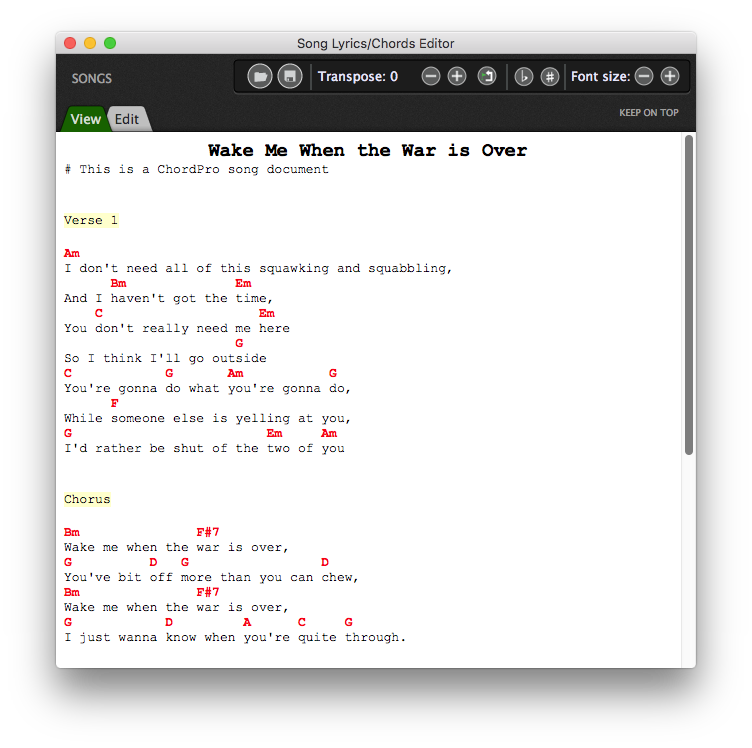 5.Click the Save to file button, name the file and save it. The file is saved as a .gpchord file in the root directory specified in the Setlist/Song Settings tab of the Options dialog.
IMPORTANT NOTE: A gpchord file can be loaded into the song lyrics/chords editor ONLY from this root directory. To load a ChordPro file not made by Gig Performer, or not stored in the root directory, use the File>Import ChordPro file command.