28 May

VAT/GST Refunds for European Community businesses

We use FastSpring to process payments for Gig Performer.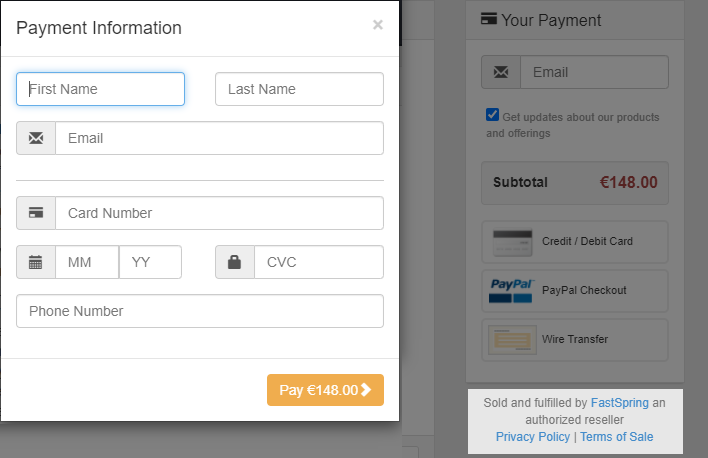 As noted on FastSpring website,
"Customers that are exempt from paying VAT or GST can prevent tax from being collected on their order by providing their valid VAT ID or GST ID at the time of purchase. For those providing a valid ID, no tax will be collected, and the ID will be included on the invoice we provide upon purchase completion."
Look for a field where you can enter a valid ID to get the exemption.
If you use a credit card, you will see the field immediately. However, if you use PayPal for your purchase, you will have to enter your payment information first and then you should be prompted for the VAT field later.
If that fails, you can contact FastSpring and they will process a refund for VAT/GST immediately. Again, from their website,
In case a customer neglects or is unable to enter a VAT ID or GST ID at the time of the purchase, please instruct the customer to email us at [email protected] with the order reference / ID and the valid VAT ID or GST ID. Our buyer support team will promptly issue a refund for the tax that was collected on the order, back to the original payment method.