23 May

How to route different Kontakt instruments in a Multi to different audio outputs

If you have multiple instruments inserted into a single Kontakt instance, you can easily route each instrument its own audio output pair so that you can subsequently route each instrument through different effects in Gig Performer. The easy way to do that is to insert your instruments in Kontakt as usual and then use the Batch function, "Clear output section and create one channel for each loaded instrument".

For example, suppose you have three instruments loaded, Alto Sax, Clavinet and Bass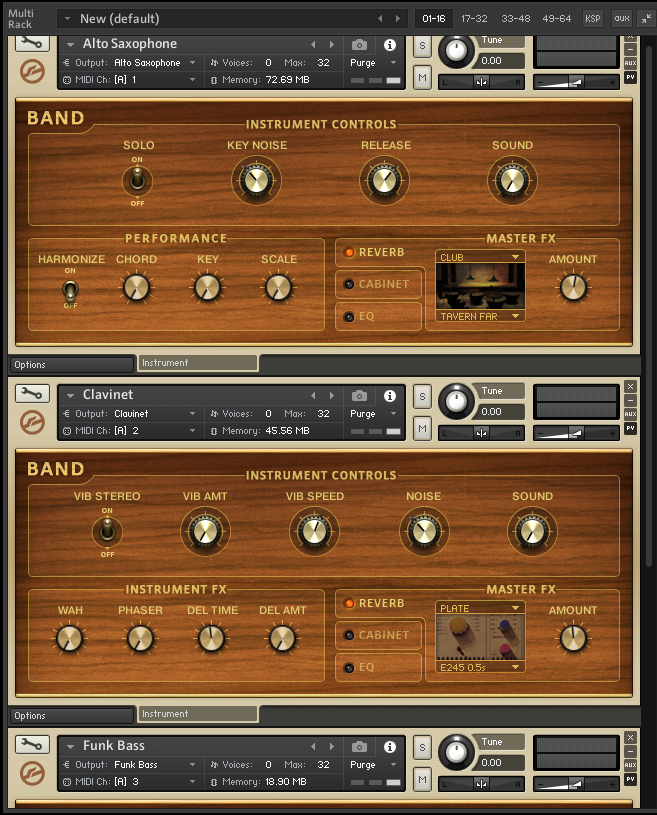 Click on the Presets/Batch Configuration button at the bottom and select Batch functions | Clear output section and create one individual channel for each loaded instrument

After you do this, the output section will show you the three instruments, each of which is on its own channels, typically stereo pairs, 1/2, 3/4 and 5/6

The Kontakt plugin block in Gig Performer exposes those channels through the first 6 audio output connections, corresponding to three stereo pairs. Yu can then route from the Kontakt plugin block to whatever effects or mixer plugins you need to use.

.
Related topics:
– How to save a ton of memory if you are using Kontakt
– My go-to plugin list
– What are the best plugins to get?