19 Nov

Still on Gig Performer 3? Key reasons to upgrade

We still see Gig Performer 3 and even Gig Performer 2 users contacting us through our support channels, mostly looking for the upgrade options. In this article we want to share with you key reasons to upgrade to Gig Performer 4, answer frequently asked questions regarding the upgrade process, and indicate key benefits that will be introduced to your existing setup built around older versions of Gig Performer.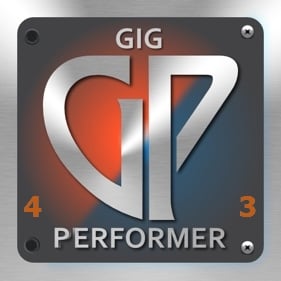 Gig Performer 4 was released 1st June, 2021, with the build number v4.0.51. In terms of version numbers, it may have looked like that jump from then current Gig Performer v3.8.1 to Gig Performer v.4.0.51 was not significant, but the very first Gig Performer 4 reviews recognized plethora of new features in Gig Performer 4. Examples are 49 Billion Enhancements from Synth and Software and The Biggest Upgrade Ever from MusicPlayers.
The latest Gig Performer release v4.5.8 (released on 29th May, 2022) includes even more features and updates – check out the Release Notes page or this announcement in the Community forums.
If you are on the fence and looking at what Gig Performer 4 has to offer, we want to speed up that decision – here are the key reasons to upgrade. All features are covered with instructional videos and/or blog articles.
1. Full support on modern operating systems
.
While Gig Performer 3 is not officially supported on Windows 11 and not natively available for Apple Silicon, Gig Performer 4 is supported on Windows 11 and is available natively for Apple Silicon (new M1 and M2 chips).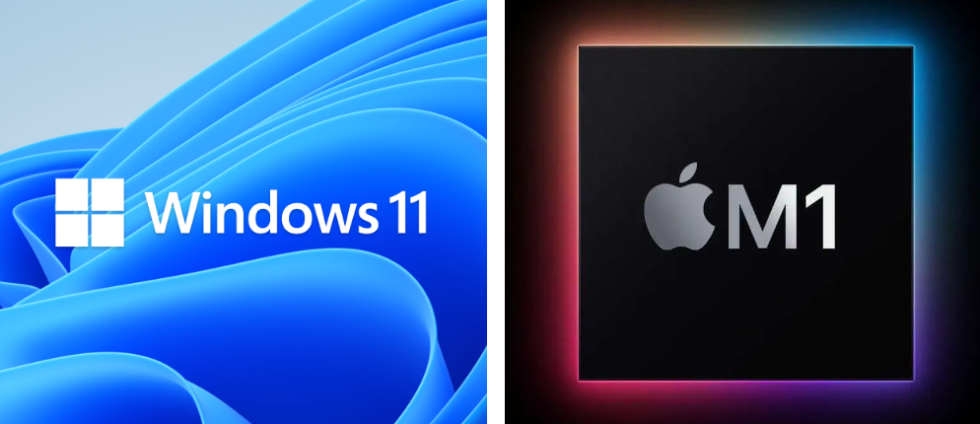 To learn more about these new chips or cross-platform usage in Gig Performer, please see this blog article.
2. The Global Rackspace
.
The Global rackspace is a special rackspace that allows audio plugins to be shared and used by regular rackspaces (from now on these will just be called "rackspaces"). The Global rackspace is always active. The key benefit here is that you can, for example, create global effects – i.e. a common reverb, delay, or chorus, instead of creating them in individual rackspaces. Audio from the currently active rackspace can then be sent to the Global rackspace for processing and vice versa. You can of course also insert an Audio File Player that will play backing tracks globally available, or add regular synth plugins along with MIDI In blocks to the Global rackspace. You can have a piano or organ that is always available. The Global rackspace is also the best way to use a guitar looper plugin that should stay active continuously as you switch rackspaces to change your guitar sounds on the fly.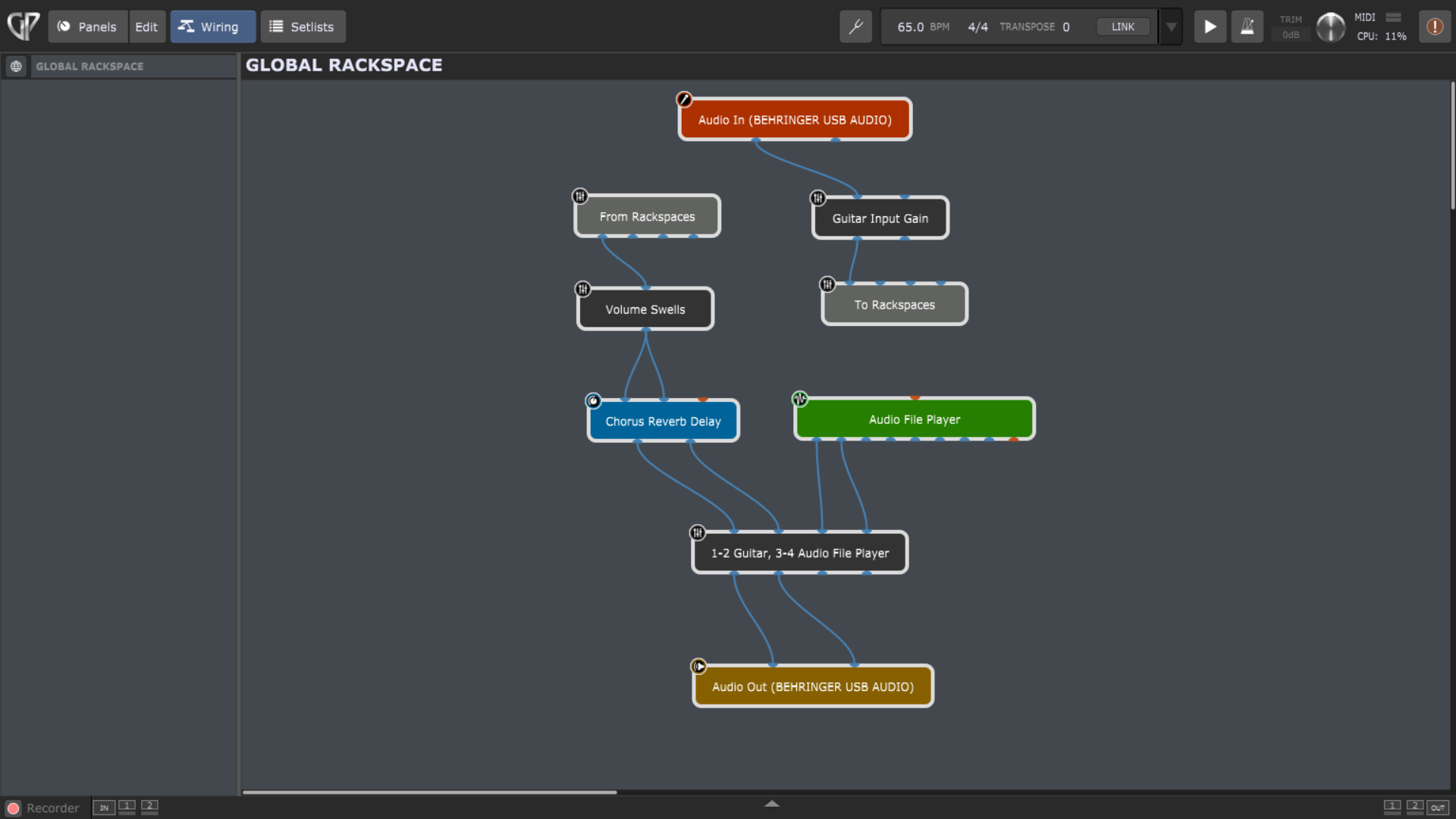 Check out the video How To Use Global Rackspace and this user manual page to learn more.
3. Scaling Curves
.
While Gig Performer 3 offered only linear scaling, Gig Performer 4 introduced a new scaling component that, by defining your own curves, allows you to create complex mappings between actual widget values and the corresponding scaled values that are sent to plugin parameters:

Besides the widget scaling, this scaling component is also used for velocity scaling in MIDI In blocks (NB: click here to learn how to create velocity splits) and for defining parameter randomization ranges in the Probabilistic Sound Designer.
Check out the video How To Create Custom Velocity Response and Widget Scaling and the manual page How to scale widget values with curves and this blog to learn more.
4. Greatly improved user experience and usability
.
There are very significant improvements in usability and overall user experience allowing you to optimize your workflow and use your time more efficiently. You can save your plugins and their connections as Favorites and easily reuse them (click on this video to learn more). The Wiring view surface can be scrolled to manage views larger than your physical screen and is zoomable, allowing you to organize your plugins better (click on this video to learn how). You can select and copy or move multiple blocks simultaneously. You can quickly load gig files, rackspaces songs, user plugin presets, and favorites using the Drag 'n' Drop technique: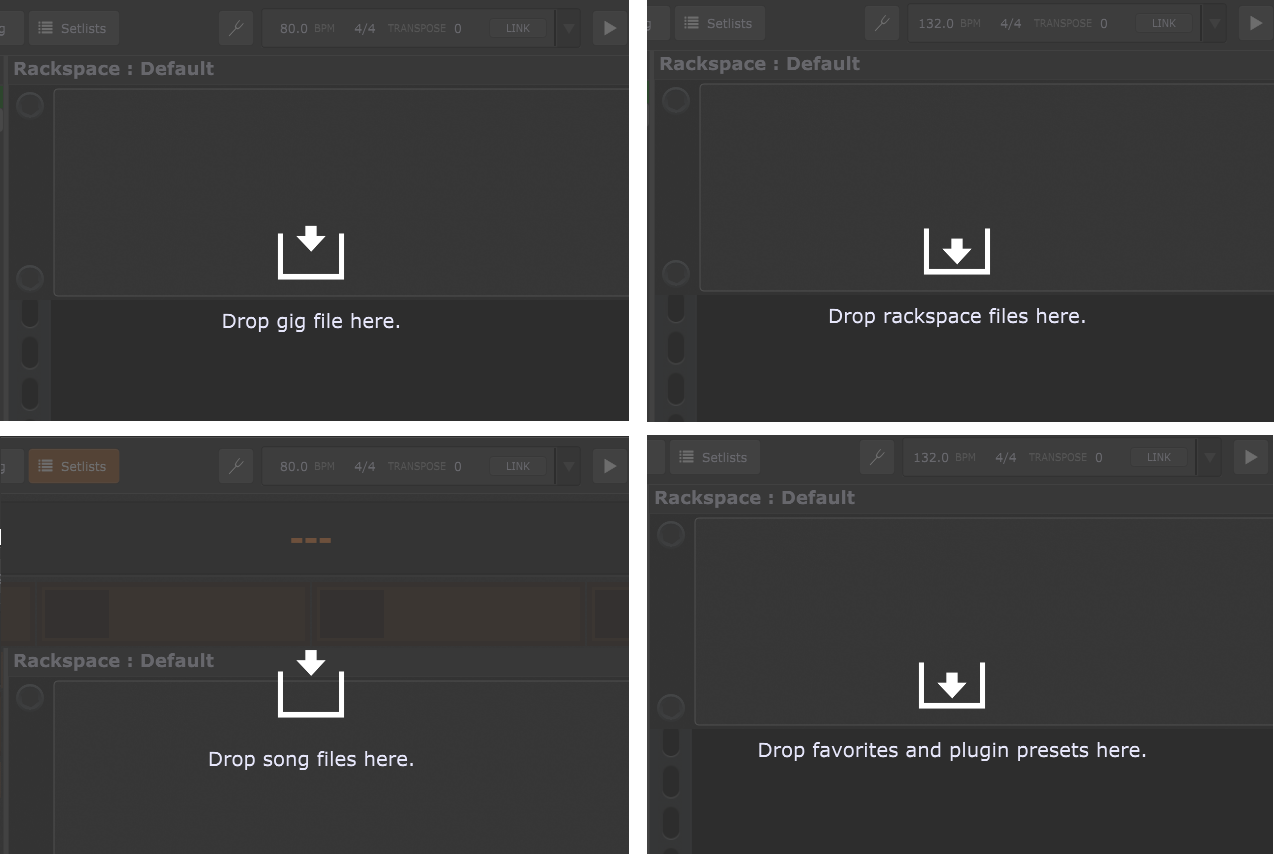 Dragging a user plugin preset into Gig Performer will also create the necessary plugin instance so you don't even need to remember which plugin you used to create a preset. Also favorites and user presets will appear in popup menus and the Quick Plugin Finder making it even quicker for you to find items you use often.
If your monitor is farther from your location on stage, you can customize Gig Performer's features for that scenario. For example, you can make various elements in Gig Performer bigger and the Tuner view elements are bigger and optimized for live use.
As for the panels and widgets design, all recently added features are described in this article, such as hiding widgets and dragging a widget between panels. An Undo feature is also available for widget-related operations, i.e. widget reposition and widget duplication. All new widgets are listed here.
Many useful usability tips and tricks are described in the article The Magic of the Shift key, such as a feature to quickly insert plugin blocks into an audio or MIDI path (click on this video to learn more).
5. New extremely useful internal plugins
.
In this user manual page you can see all new bundled plugins, such as the MIDI Channel Constrainer block (blog, video) or the System Actions block (blog, video):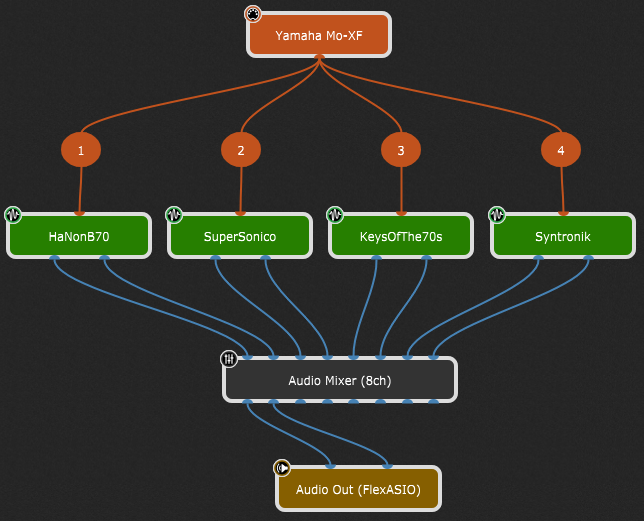 Beside its usual functionality to play MIDI files, the bundled MIDI File Player plugin can be used to automate switching of rackspace variations or song parts (click here to learn more).
See the blog How to create a custom metronome with visual feedback to see an example of using the System Actions block's parameters.
Note: With permission from several plugin developers, we have also bundled a few synths from LostIn70s and Overloud Essentials to help you get started using our built-in templates.
6. MIDI Helper Tool
.
The Song Part Properties dialog in Gig Performer 3 included the ability to create a MIDI message hex string that can be used to help you create special purpose MIDI messages to be sent out when selecting song parts. However, you had to click on the Open helper tool link and be connected to the Internet if you wanted to use the online MIDI to Hexstring Generator Tool which was hosted on the Gig Performer website. In Gig Performer 4 this mechanism has been replaced by the new built-in MIDI Helper Tool: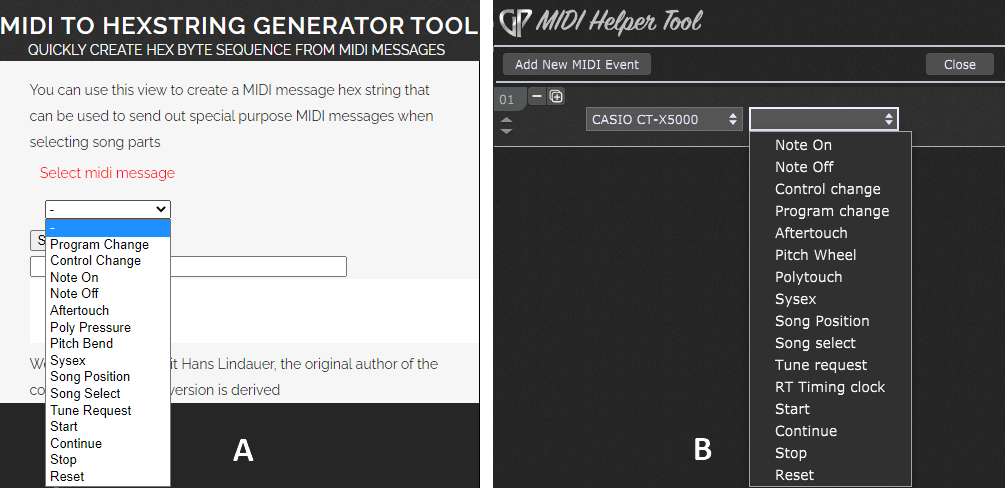 Above you can see a comparison between the online tool (A) and the MIDI Helper Tool (B) for which an Internet connection is not needed. Click here to learn more.
7. Revamped Recorder
.
The latest update of Gig Performer 4 includes a built-in recording feature that allows you to capture not only audio arriving at your audio interface's inputs, before it has passed through any of the plugins, but can also capture your processed sounds at the output stage (in mono and/or stereo) as well as all incoming MIDI messages. In Gig Performer 3 you could only record raw inputs in mono.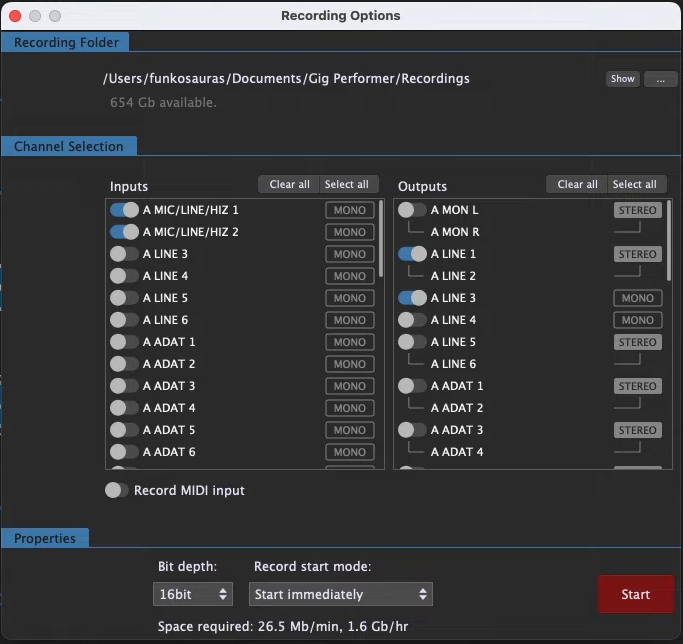 Check out this video to learn more.
8. Probabilistic Sound Designer
.
The somewhat hidden Random Parameter Generator in Gig Performer 3 has evolved into the brand new Probabilistic Sound Designer in Gig Performer 4:

The Probabilistic Sound Designer allows you to design random but related sounds by randomizing selected values of plugin parameters and using probabilities to determine how each parameter can be varied. Check out this video to get familiar with this feature and see its benefits.
9. Gig Performer extensions and External API
.
Extensions are basically libraries independently developed that Gig Performer can load so as to provide additional functionality, i.e., additional support for a hardware device, some new GUI functionality or even additional GPScript functions. For the first, an extension would make your hardware device usable directly from within Gig Performer as if it was already built-in. An extension example is the Gig Performer Selector: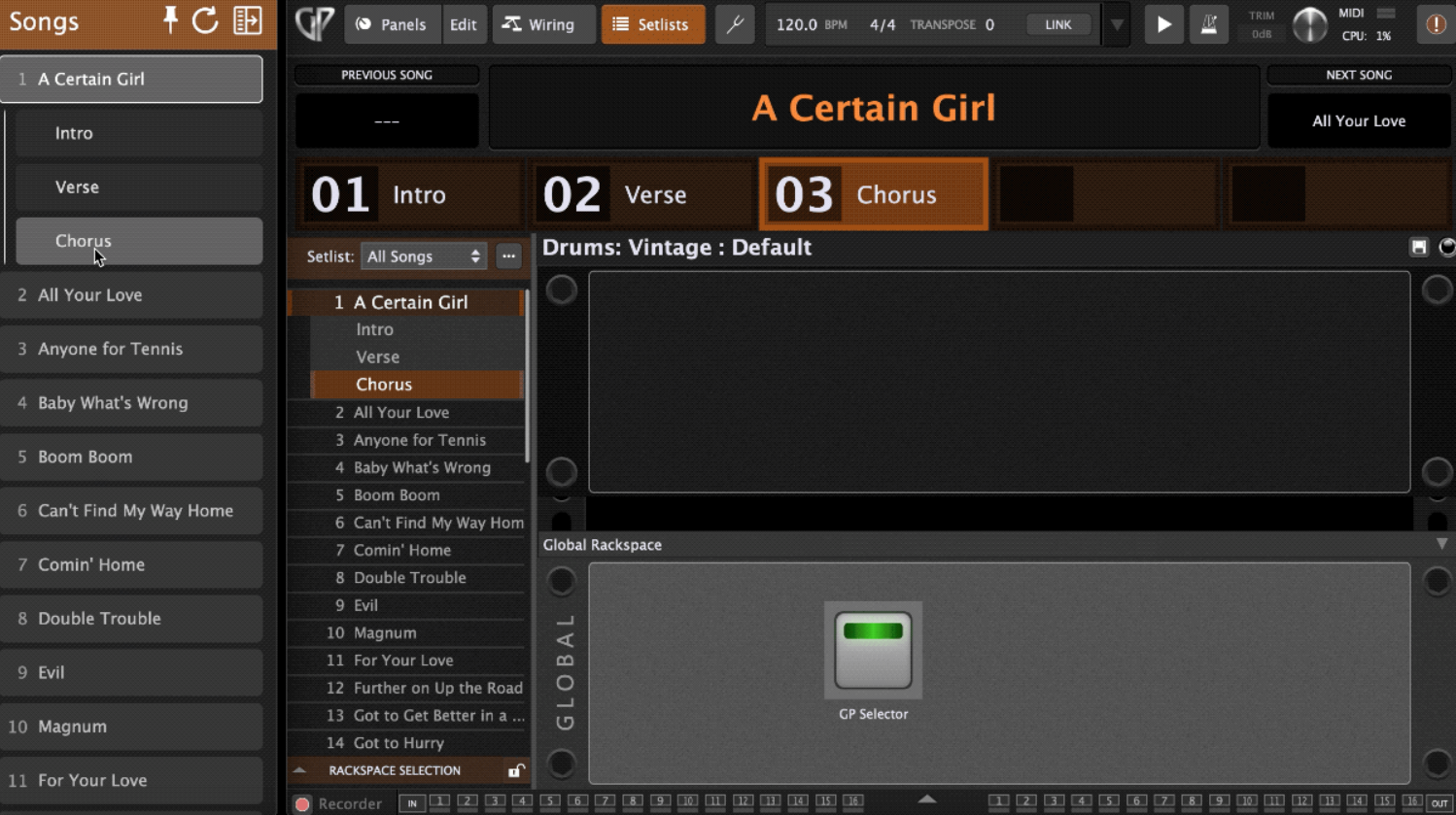 This user developed extension is freely available and users have reported that it is rock solid in live use (see this thread). Check out this blog article to learn more about extensions.
10. Advanced features
.
For very advanced use cases Gig Performer provides you with ever-growing new GPScript functions and OSC callbacks, Scriptlets, as well as the new LocalGP Port. For example, if you don't have a keyboard with Poly Aftertouch, the scriptlet inside this gig file will provide you with similar functionality that's almost as good as the real thing: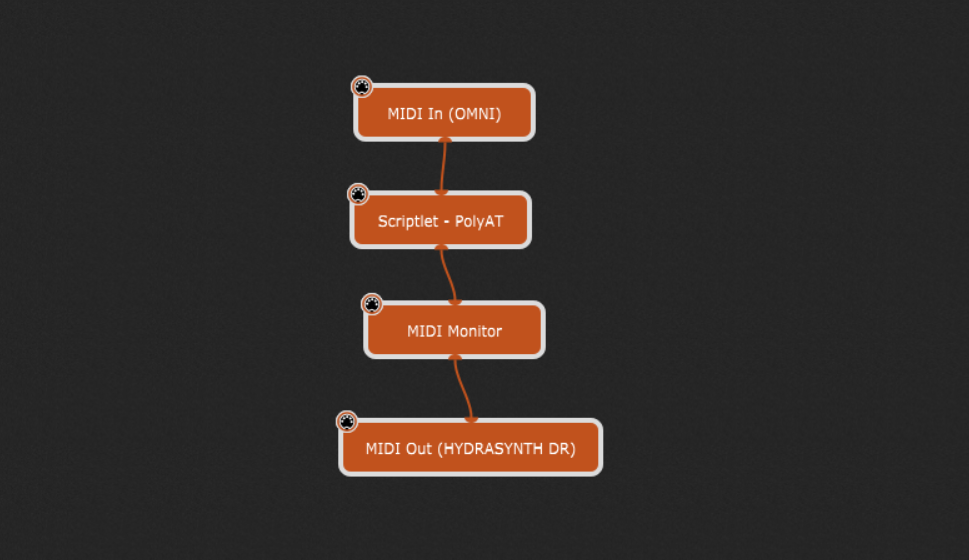 Check out the blog The most flexible MIDI processing to learn more about above-mentioned features and their benefits.
OSC users will also find lots of flexibility in Gig Performer with the MIDI In OSC Patchbay and Widget Direct Addressable OSC (visit this user manual page to learn more).
Of course, the list can go on and on until we mention all 49 Billion enhancements! We could, for example, mention Song Lyrics window and ChordPro improvements, such as automatic lyric scrolling to the corresponding song parts or the PDFToGPChordPro tool (click here to learn more).
Or we could mention various widget-related features such as Follow Hardware, relative CC modes support, and MIDI Thru (click here to learn more), or better Program Change Management.
Gig Performer 4 can normally open Gig Performer 3 gig files. NB: make sure to see a couple of breaking changes in this user manual page.
Finally, community Gig and Rackspace Files work only under Gig Performer 4.
Therefore, if you are still using an older Gig Performer version, send us an upgrade request to Gig Performer 4 using this form.
If you have any questions, please visit this Community thread.
.
Own The Stage® with Gig Performer®
Nemanja Pudar
.
Related topics:
– Migrating from Gig Performer 3 to Gig Performer 4 (Community article)
– System Actions And Global Rackspace (Backstage With Gig Performer)
– Top 5 Time Saving Workflow Tips (Backstage With Gig Performer)
– Top 10 Best Gig Performer 4 Features (Backstage with Gig Performer)
– Live Q and A About Gig Performer 4.5 Features (Backstage with Gig Performer)